RESEARCH & DEVELOPMENT
A LOOK INTO OUR Strategic Future
Those who see the future, owns it….
Research & Design of Machines
Research and development work into the following; Rotating machines such as induction motors, transformers such as instrument transformers, distribution/power transformers etc.

Development of Agro-processing Machines
We are involved in development of agro-processing machines to meet the challenges that arise from processing agricultural raw materials into finished products.
Production of Machine Components
Agro-Machines and other machines components are regularly researched, developed and produced to meet the needs of adequate spare parts for these machines.
Mechanical Power Systems
Mechanical power systems are mechanisms or devices that convert mechanical energy into useful work, often involving the transmission, transformation, or generation of power for various applications.
Material & Metallurgical Research
Material and metallurgical research is the scientific study of materials' properties, structure, and behavior, especially metals and alloys, to develop better materials for diverse applications.
Chemical Engineering Research
Chemical engineering research focuses on applying principles of chemistry, physics, and engineering to design, optimize, and innovate processes for chemical production, materials, and energy.
Agro & Allied Research
Agro and allied research encompasses scientific investigations in agriculture and related fields such as livestock, fisheries, and forestry to enhance productivity, sustainability, and rural development.
Pilot Plant Development
Pilot plant development is the creation of a scaled-down version of an industrial process to test and optimize procedures and technologies before full-scale production.
Ceramics Research
Ceramics research explores the synthesis, properties, and applications of inorganic, non-metallic materials, often fired at high temperatures, for uses ranging from pottery to advanced technology.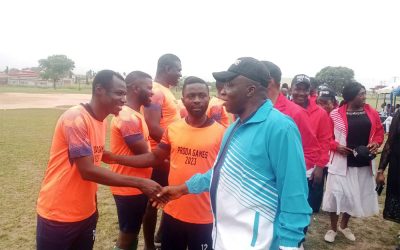 The DG/CEO of Projects Development Institute (PRODA), Enugu Engr Dr Peter Okwudilichukwu Ogbobe officially declared the 2023 PRODA Sports festival open. This is an annual festival introduced by Engr. Dr. Peter Ogbobe in 2022. This festival's objective is to foster...
Our DG/CEO Engr Dr Peter Okwudilichukwu Ogbobe was conferred an award of transformative leadership yesterday by the Nigerian Union of journalist (NUJ) correspondence chapel Enugu.  This was to mark the Annual Press week of the Nigerian Union of Journalists 2023...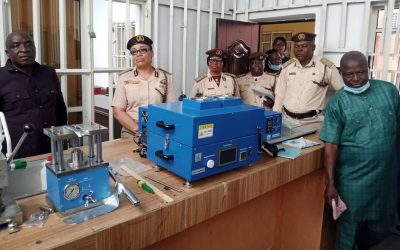 Visit of the comptroller Enugu zonal office of immigration and her entourage to PRODA Enugu and received by the DG/CEO of PRODA