Frequently Asked Questions
We are here to provide you with answers to any lingering questions concerning PRODA and its activities.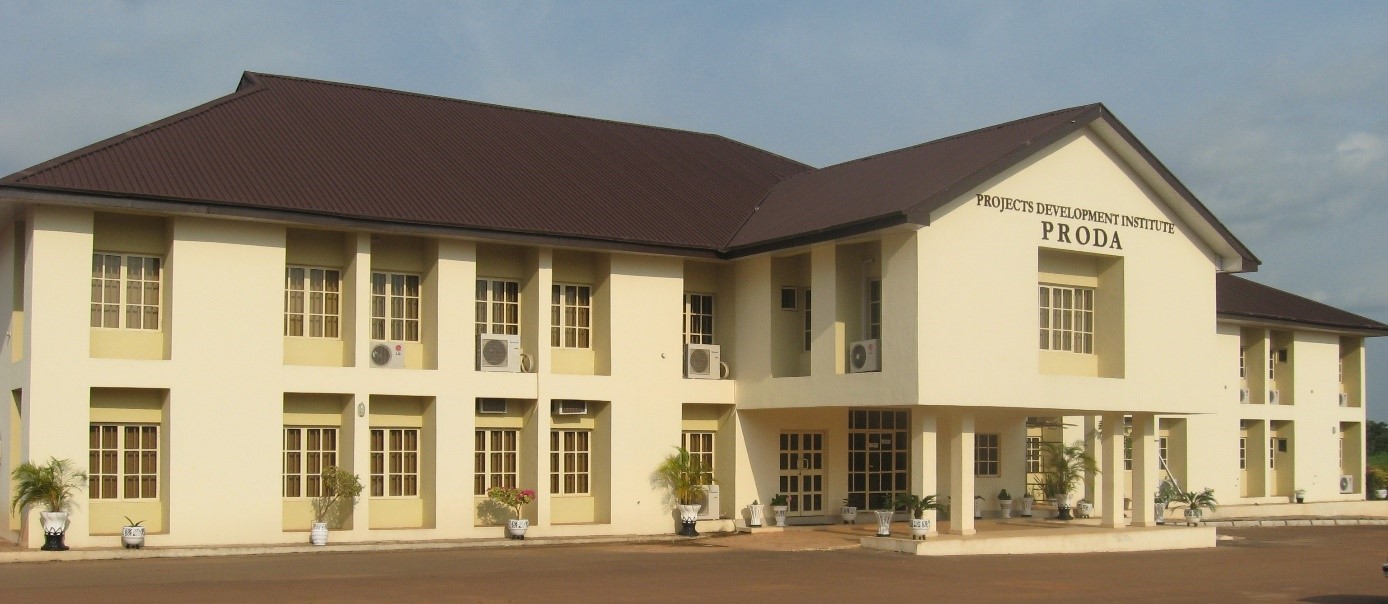 WHAT KIND OF AGRO-PROCESSING MACHINERY DOES PRODA FABRICATE?
PRODA designs and fabricates equipment to address food processing needs for the wide variety of Nigeria's subsistence crops, including cassava, maize, melon seeds, soya beans, oil palm produce, plantain, etc. We manufacture to the specifications of the client.
DOES PRODA OFFER SKILLS ACQUISITION TRAININGS? IF SO, IN WHAT AREAS?
Yes. We plan with organizations that request these services, anywhere in the country. The trainings cover welding and fabrication, foundry shop floor practices, ceramics processing, machine tool skills, production of paint, household products (soap, detergents, disinfectants, sanitizers, perfumes, etc.), computer appreciation, project management, etc.
DOES PRODA HAVE THE CAPACITY TO ESTABLISH COTTAGE INDUSTRIES IN ANY PART OF THE COUNTRY?
Yes. Once we get the call, we carry out a needs assessment, advice on the feasibility and deliver the needs of the community.
DOES PRODA OFFER CONSULTANCY SERVICES TO INDUSTRY?
Yes. Our pool of well-trained scientists and engineers provides expert counsel on process technologies, product quality, and technical assistance.
CAN PRODA ASSIST US IN PATENTING OUR BREAKTHROUGHS AND INVENTIONS?
Yes. The National Office for Technology Acquisition and Promotion (NOTAP) has established an Intellectual Property and Technology Transfer Office (IPTTO) in PRODA to help guide you all the way.
DOES PRODA CARRY OUT TESTING AND ANALYSIS?
Yes. Quality assurance and quality control (QA/QC) are the basis for products acceptability. We also offer these services with our range of modern testing and analytical equipment covering many industrial needs, and the academia.
WE USED TO HEAR ABOUT PRODA'S EXPERTISE IN CERAMICS PRODUCTION. ARE YOU STILL ENGAGED IN THIS ACTIVITY?
Yes we are. We had a brief hiatus in our operations caused by erosion at our Ekulu workshop. We have since resumed our ceramics production, and we are fully operational, having relocated to our headquarters at Emene. Our products include ceramic wares and ornaments, refractory bricks, electrical porcelain insulators, clay-based water filter pots, sanitary wares, etc.
WHAT IMPORTANT BREAKTHROUGHS BY PRODA CAN ATTRACT DIRECT INVESTMENTS OR PARTNERSHIPS?
Presently, our Institute is engaged in over 20 research projects transcending many areas of science and engineering, focused on demands. We have 13 registered patents and a few more applications in the process of patenting by NOTAP. All of these projects are open to partnerships and/or direct investments. In particular, the areas of clean coal technology, automation of fully-mechanized agro-processing flow lines, low-voltage electrical porcelain insulators and some innovative "waste to wealth" projects have attracted interests. Our doors remain open for collaborations always.
CAN PRODA HELP IN FINANCING OUR IMPORTANT SCIENTIFIC AND TECHNOLOGICAL BREAKTHROUGHS?
No. It's not within our purview to do so. However, our unique status accords us the platform to seek leverages that could help. It may involve entering into a collaborative working relationship that would open the potential avenues for funding.